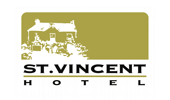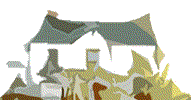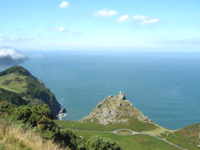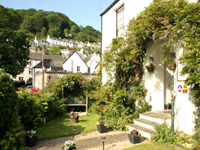 Lynton, Lynmouth and Exmoor
The St Vincent Hotel is situated in Lynton, which overlooks a charming stretch of the Devon coast where the River Lyn meets the sea at Lynmouth harbour. This is an area of the beautiful Exmoor National Park known as "Little Switzerland". Nearby is the rugged, but equally inspiring and unique landscape of the Valley of Rocks. Lynton and Lynmouth are connected by a water-powered cliff railway built by the Victorians, only a short stroll from the hotel.
Exmoor and North Devon is the perfect area for a walking or cycling holiday. The coastal path runs through Lynton and Lynmouth enabling you to plan your days out, starting with a great breakfast and ending with a fantastic meal at the St. Vincent, we can even pack you a lunch if you require it.
Exmoor is stunning throughout the year. Trips to Watersmeet and the Doone Valley are essential parts of any visit.
The area is also famed for the arts and culture – there is a famous music festival locally – and simply being a great place to eat, drink and relax.
Jean-Paul and Linda have lots of ideas and maps for local trails and are always happy to assist you whether you fancy an all-day route march or just a simple stroll to a local pub or tea-shop.
****************
Festivals & events
There are festivals from April to June 2006 in North Devon for lovers of:
food, visual art, theatre, dance, surfing, classical music, walking, sculpture, lifestyle sports, environment, cycling, local events, live music – click the festival logo to visit the website.

North Devon & Exmoor Walking & Cycling Festival
Weds 26th April – Tues 2nd May 2006

North Devon Festival
Throughout June 2006

Appledore Visual Arts Festival
Thursday 1st – Sunday 4th June 2006

GoldCoast Oceanfest
Friday 16th – Sunday 18th June 2006

Exmoor Food Festival
National Links
Read opinions about hotels and holidays at TripAdvisor
****************
Local Links
To help you plan your visit to us, take a look at these local delights.
Ruffen Common – Gallery & Artists Workshops
http://www.ruffencommon.co.uk/
****************
The Brighton Lynton Connection
Fine music promoted by the exceptional Mike Lance in Brighton.
www.gigs-brighton.com
Tremendous real ale and gastropub voted 11th best pub in the country by the trade.
www.greyspub.com

Saturday 7th Oct – Sunday 15th Oct 2006
EASTER BREAK
ST VINCENT IS NOW TAKING RESERVATIONS FOR EASTER.TREAT YOURSELF TO A HEALTHY AND RELAXING BREAK TO CHASE AWAY THE WINTER BLUES.
Watch this space
NEW SPRING MENU COMING SOON..CHECK OUR MENU PAGE IN MARCH. COME AND TRY OUR EXMOOR SPRING LAMB AND FRESH FISH FROM LOCAL TRAWLERS. TREAT YOURSELF TO A GREAT CLASSIC BELGIAN BEER.
GREETINGS
LIN AND JEAN-PAUL WISH YOU A HAPPY NEW YEAR. WE ARE NOW CLOSED UNTIL THE END OF MARCH SO THAT WE HAVE THE TIME TO FRESHEN UP OUR HOUSE WITH A NEW COLOUR SCHEME INSIDE AND A NEW PAINT JOB OUTSIDE TO WELCOME YOU FOR YOUR NEXT VISIT IN SPRING.