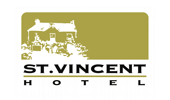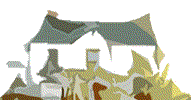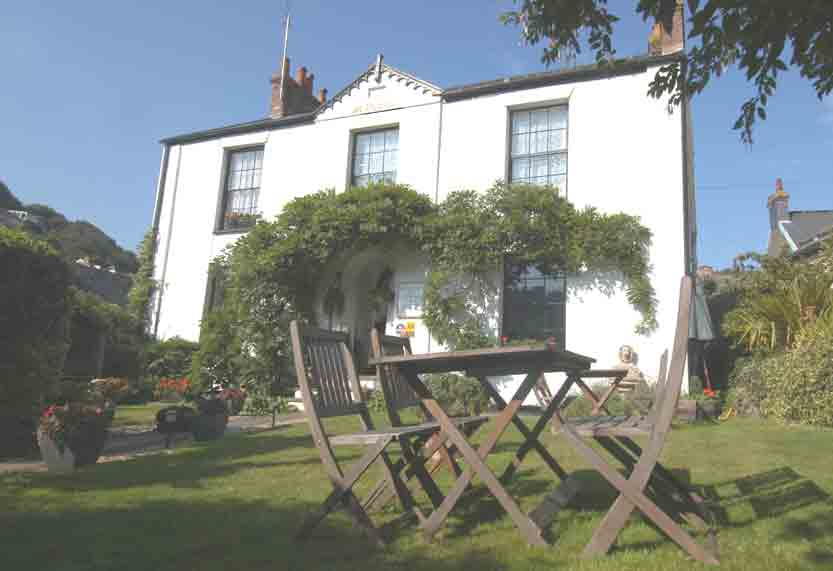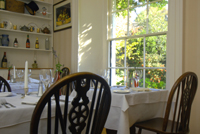 In addition to the AA 4 DIAMOND rating the restaurant has also been awarded an AA PIE for providing an outstanding dining experience.
As a consequence of recommendations from our guests, the hotel & restaurant are included in the respected Alastair Sawday's guide and are accredited by Les Routiers (an eclectic network of independent establishments across Britain)
Don't just rely on our word, visit our guestbook or check out what the reviewers have to say..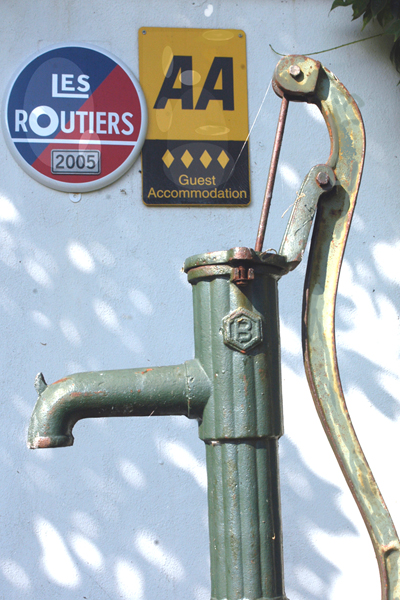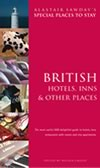 Welcome to the St. Vincent House Hotel
A warm welcome to St. Vincent House Hotel, a small North Devon guesthouse hotel offering you a high level of traditional service and modern comfort in the setting of a charming Grade II listed building. The hotel has comfortable, spacious bedrooms, 6 en-suite, and all rooms are attractively decorated with quality furnishings.
Christmas Special Break Offer
Les Routiers award for St. Vincent
In September 2005 it was announced at the prestigious, annual, Les Routiers in Britain Awards that St. Vincent House Hotel & Restaurant had been voted
Hotel of the Year for the region of South West England
The judges said "You will get a homely welcome in this understated, stylish hotel. The comfort of guests is paramount and the owners – one of whom is Belgian – are passionate about serving good food and some excellent Belgian beers!"
The hotel is conveniently but quietly located in the heart of the Devon village, with a secluded sunny garden where our guests are welcome to relax. Lynton is the ideal location for walking, cycling and touring Exmoor and the magnificent North Devon Coast. We are only 200 yards from the coastal path and the famous cliff railway.
At the hotel restaurant we pride ourselves on our creative cuisine and cater for all dietary needs. You can start with a hearty breakfast and, after a day of touring, relax and enjoy a wonderful meal chosen from the à la Carte menu, served in our elegant restaurant. After dinner, coffee is served in our cosy lounge with an open fire to welcome you on chilly evenings. We also have a wealth of books and maps for you to browse at your leisure.
History
The house was built in 1834 by Captain Thomas Green, a master mariner, from prize monies he received when fighting alongside Nelson at the Battle of St. Vincent (off the west coast of Portugal). All rooms are named after the victorious battleships. The hotel retains many original features including a beautiful Regency spiral staircase.
What's on in Lynton & Lynmouth
To find out what is happening in the locality visit lynton for news of festivals and events.
Restaurant & Hotel Reviews
"Belgian Chef Jean-Paul Salpetier and partner Linda Cameron own and run this peaceful restaurant where it's their pleasure to spoil guests in a relaxing, stress-free atmosphere with fabulous cuisine"
Lynton & Lynmouth Scene
"We want to give the feeling that people are coming into our home.They can feel comfortable sitting in the lounge,and there is a real rapport which you don't often get in larger hotels"
North Devon journal
"That feeling of having been invited in to the home of a couple who will ply you with good food and drink then let you toddle off up the beautiful Regency staircase to your cosy and comfortable bedroom is very strong"
Western morning news
EASTER BREAK
ST VINCENT IS NOW TAKING RESERVATIONS FOR EASTER.TREAT YOURSELF TO A HEALTHY AND RELAXING BREAK TO CHASE AWAY THE WINTER BLUES.
Watch this space
NEW SPRING MENU COMING SOON..CHECK OUR MENU PAGE IN MARCH. COME AND TRY OUR EXMOOR SPRING LAMB AND FRESH FISH FROM LOCAL TRAWLERS. TREAT YOURSELF TO A GREAT CLASSIC BELGIAN BEER.
GREETINGS
LIN AND JEAN-PAUL WISH YOU A HAPPY NEW YEAR. WE ARE NOW CLOSED UNTIL THE END OF MARCH SO THAT WE HAVE THE TIME TO FRESHEN UP OUR HOUSE WITH A NEW COLOUR SCHEME INSIDE AND A NEW PAINT JOB OUTSIDE TO WELCOME YOU FOR YOUR NEXT VISIT IN SPRING.